County Waste Information
General Waste Information
Garbage rules remain the same (Blue Bag 1 – paper & paper products; Blue Bag 2 – recyclables, cans, plastics, cartons, foam polystyrene products; 3 Clear Bags and 1 Black bag – all other garbage). Please ensure your waste is sorted appropriately to avoid being left behind.


Some Reasons Garbage Wasn't Picked Up
Too many black bags; too many clear bags; garbage out late to curb; recyclables unclean; paper and recyclables in same bag; recyclables in clear bag; non-compostables in compost receptacle; materials frozen to ground/receptacle; cardboard not bundled properly; bags too heavy (up to 15kg); obstacles preventing pick up (snow, vehicles etc)
Cottage/Seasonal Community Bins
Cottage/Seasonal community bins have been replaced with temporary bins until a permanent solution is in place.
Printable Reference Material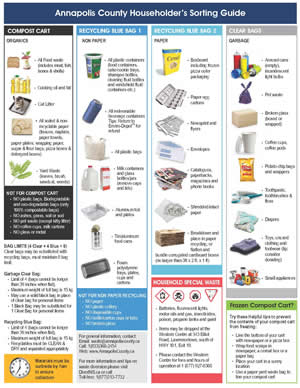 Sorting Guide Click Here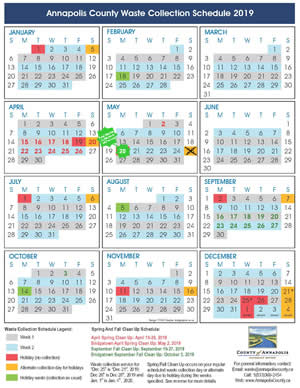 Collection Schedule Click Here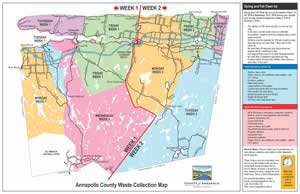 Collection Map Click Here







Interactive Waste Collection Map
The Waste Collection map has been compiled based on the most recent information available, however, errors or omissions may occur. To confirm collection days or for further information on waste disposal and collection within the Municipality, contact the County of Annapolis at waste@annapoliscounty.ca

Check Out our new Waste Collection Map Click Here