County Internet
County of Annapolis Internet Update!
The County of Annapolis internet build is well underway and homes are hooking up for the fibre internet service in service ready areas! If

you haven't already, contact or click Seaside Communications at toll-free 1-833-697-9329

and ask to speak with one of their customer service
representatives. Alternatively, simply fill out the Priority Service Form! Don't worry if you don't speak to someone, just leave a message with your contact info so they can call you back to get you on the list for service or future service when your area is ready.
Below is a generalized list of the communities in Annapolis County and details on anticipated service dates. This list corresponds with the linked map below that will be serviced with high speed internet service provided by Seaside Communications. Areas listed as "Ready for Service" means all necessary build work is complete and ready for install of service into your home. Please call Seaside Communications to schedule your install date.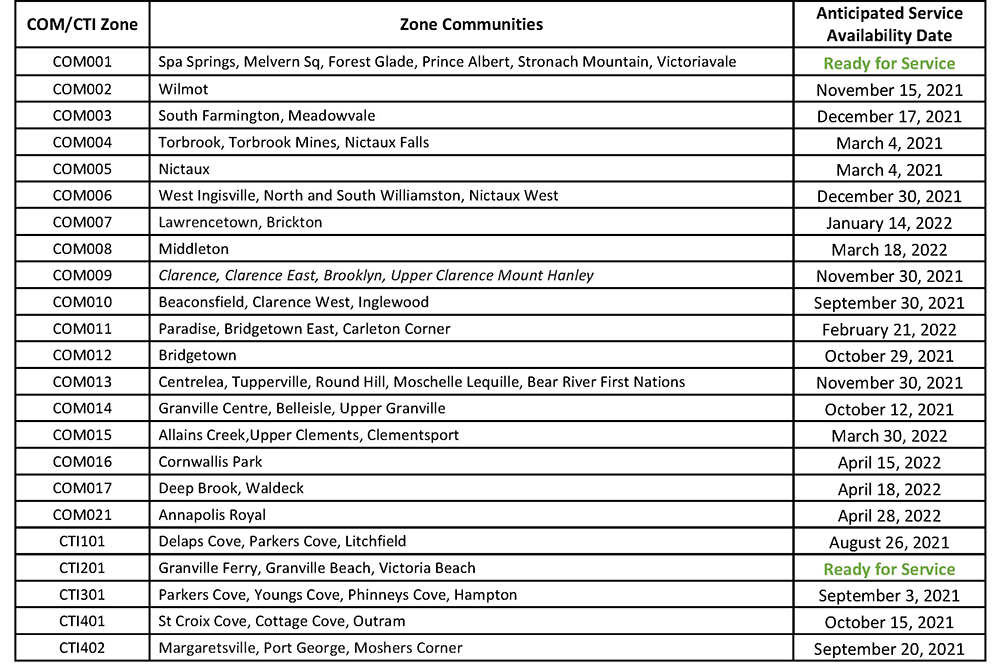 For information on other internet builds occurring in Annapolis County, please visit DevelopNS for additional underserved areas in Annapolis County.