Power Outages - Are you prepared?
Be Prepared for Power Outages
What you should do before

The best way to protect yourself and your family in case of a power outage is to follow these three steps:
Know your risks: Find out the most common causes of power outages.
Make a plan: Work with your family to make a plan so that when a power outage happens, you are ready.
Get a kit:
Read more about steps you can take to prepare ahead of an emergency such as a power outage.

Tips on what to do during a power outage
Listen to your battery-powered or wind-up radio for information on the outage and advice from authorities.
Check whether the power outage is only in your home. If your neighbours' power is still on, check your circuit breaker panel or fuse box. Keep emergency numbers, like your power company, near your telephone.
If your neighbours' power is also out, contact your power company.
Turn off all your appliances and electronic equipment, and turn your heating thermostats down to a minimum to prevent damage from a power surge when the power is restored.
Turn off all your lights, except one inside and one outside, so that both you and power crews outside know that power has been restored.
Don't open your freezer or fridge unless it's absolutely necessary. A full freezer will keep food frozen for 24 to 36 hours if the door remains closed.
Never use charcoal or gas barbecues, camping heating equipment, or home generators indoors because they give off carbon monoxide.
Use proper candle holders (deep, wide holders are best) and never leave lit candles unattended.
Do:
Report downed power lines – and stay well away.
Secure windows and doors as well as outdoor furniture and equipment.
Park vehicles in protected areas, if possible.
Keep a few taps slightly open to prevent pipes from freezing.
Limit cell phone use to conserve battery life.
Check on family, friends and neighbours – and offer help if they need it.
Keep generators outdoors, well away from windows and doors.
Don't:
Use BBQs, propane heaters or portable generators indoors or in enclosed spaces such as garages, covered porches and sheds – they generate carbon monoxide gas, which can be fatal.
Use a gas stove as a source of heat.
Open your fridge or freezer more than necessary. Do not place frozen food outside even in winter.
Go near areas of standing water, like a flooded basement or building.
Leave candles unattended. Whenever possible, use a flashlight.
Touch or go near a downed line – they can cause injury or death.
For what to do to stay safe after a power outage, find some information from Public Safety Canada.



Reporting and Monitoring Power Outages with Nova Scotia Power

Are you and your family ready for the next storm? Have your Flashlight (battery or hand-crank)? Have your Radio (battery or hand-crank)? Have your Generator? Is your Basic 72 Hour kit fully stocked?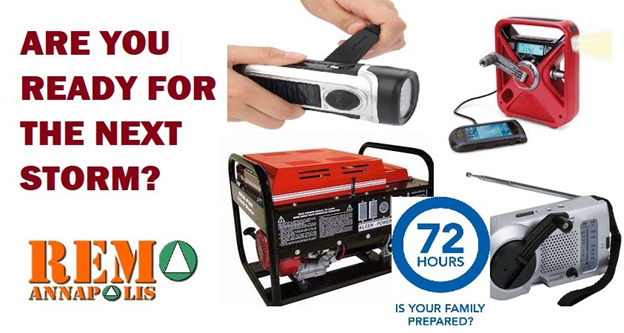 Find out how you can be prepared: https://getprepared.gc.ca/cnt/rsrcs/pblctns/pwrtgs-wtd/index-en.aspx
Nova Scotia Power follows a safety-first approach to restoration and starts by addressing public safety concerns, followed by critical infrastructure. https://nspower.ca/about-us/articles/details/articles/2020/10/26/outage-restoration-101
Check on your generator(s) to be prepared for potential power outages.
It is also important to keep in mind these safety tips when using generators!