Annapolis County Volunteer Expo 2023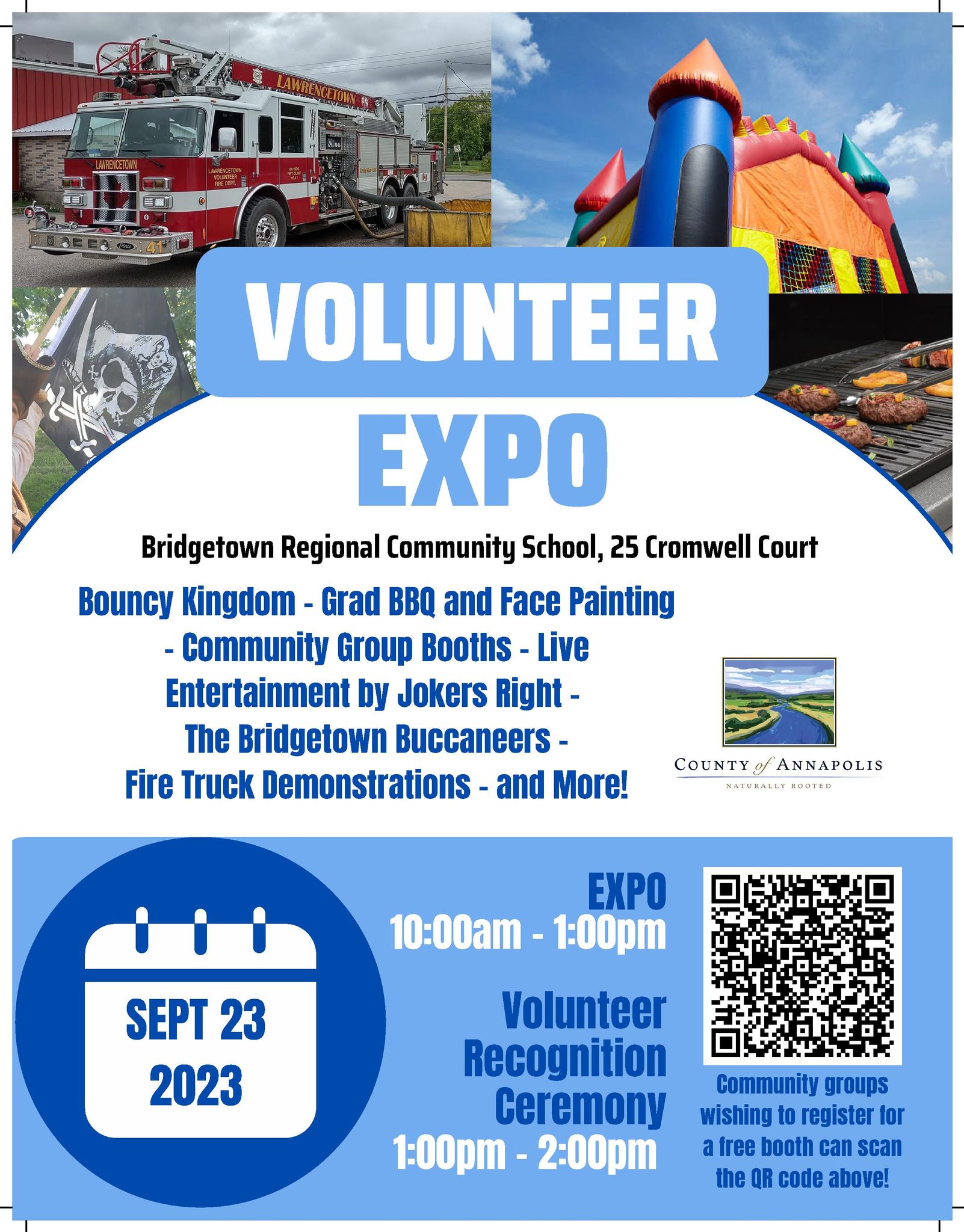 "Building Communities Through Giving"

You are invited to be part of an exciting live, in-person opportunity that will see people who wish to find somewhere to volunteer connect one-on-one with representatives from local community organizations.
There will be music, a clown, face painting, bouncy kingdoms for the kid , and food...plenty of activities to attract families! Once there, people will have a chance to visit a variety of community organizations who are looking for volunteers ... maybe they will be a perfect fit for you!

There are a lot of new residents in the area and volunteering is an ideal way for them to meet new people and become active in their community. This event will open the door for these introductions.
Let us help you, and our community groups, meet their future volunteers.


When: Saturday, September 23rd, 10:00 am—1:00 pm

Where: Bridgetown Regional Community School (25 Cromwell Crt.)

If you are a community organization looking for volunteers, please register for a booth today! It's absolutely free! Register here.
For more information, contact John Smith at volunteerexpo@annapoliscounty.ca


AND, don't miss.....

Immediately following the Volunteer Expo, people are invited to the Annapolis County 2023 Volunteer Recognition Ceremony taking place in the school, 1:00 - 2:00 pm.

Join us to honour this year's outstanding volunteer nominees and help us celebrate their extraordinary contributions to their communities.