2022 Annapolis County Volunteers
The pandemic continues to be a rough ride for everyone but we are striving to remain positive and view this as a learning opportunity. For example, we have learned that Nova Scotians truly step up to help one another and give themselves freely.
There may not have been the events or festivals where our local volunteers worked tirelessly to arrange and execute, but we have witnessed unbelievable acts of generosity that saw people helping each other through very difficult times. Volunteers are an important part of your community. They coach your child's team and direct community theatre. They respond to fires and look for missing persons. They spearhead community events and development initiatives. Their endless dedication and community support is a critical component in Nova Scotia's outstanding quality of living.
A huge thank you to our
2022 Annapolis County Volunteers
:

2022 Annapolis County Provincial Volunteer Representative:

Linda BaltzerNominated by: Middleton Lions Club


Linda has been a community-minded volunteer from her high school days until the present. She participated in baseball, both as an enthusiastic player and an organizer, organizing team schedules and tournaments. However, Girl Guides has always been close to her heart and over the years she has been a group leader and has acted as Regional Coordinator at both the local and provincial levels. Linda is well known in our Lions Club for her dedication to our motto,
We Serve.
She has held the position of President for three terms, has acted as Lions Zone Chairperson for Annapolis and Digby Counties for three years, and will be installed once again this June as club President. Presently, she is serving a four-year term on The Lions Foundation of Canada. At the Provincial level she is Chairperson and Funding Coordinator for Guide Dogs and through the Lions District she is instrumental in raising tens of thousands of dollars in support of The Dog Training School in Oakville, Ontario. She also serves her community as representative on the Board of Directors of The Soldiers Memorial Hospital Foundation; recently being reappointed to serve for the next two years. Linda is a constant supporter of worthy causes, raising funds through raffles, yard sales, flea markets and auctions. When there is a need she is always there to help. She never waits to be asked but rather, says "What Can I do or how can I help"?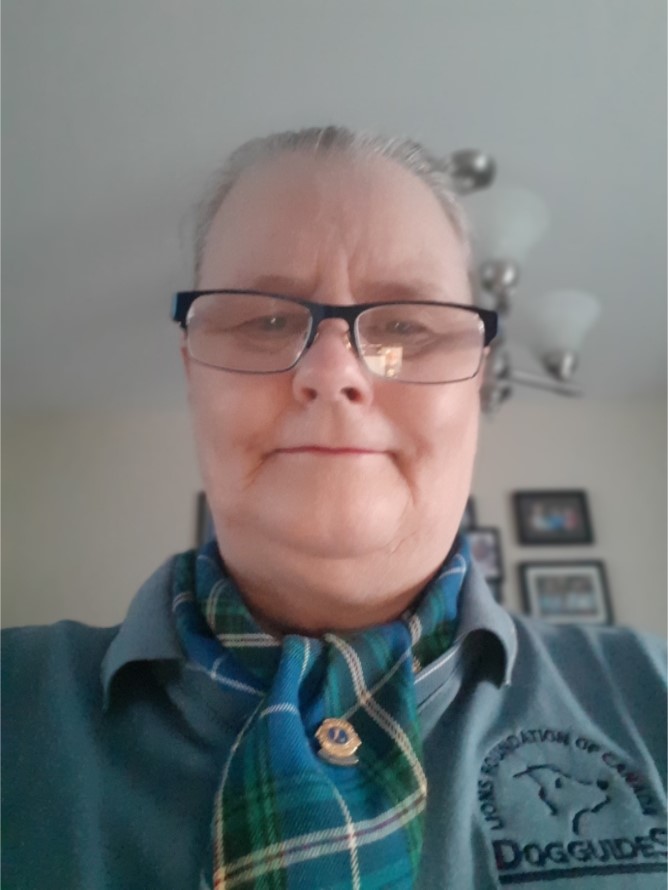 Alex Morrison
Nominated by: Clementsport Legion


Comrade Alex Morrison is an active member of The Royal Canadian Legion Branch 122 Clementsport. As a member of the Legion, he has volunteered as the Honours & Awards Chair, Grants Committee Member, Honourary President and currently serving as Executive At Large. Alex has served as Past President for the Cornwallis Park Community Association. During his free time, he could be seen lending a hand at the Community Gardens in the Park. He is always willing to give suggestions and his support to enhance projects within the community. Alex is also highly supportive for the Fundy Hospice coming to Cornwallis Park in the near future, and will mark 10 years as a Municipal Councillor this fall. Alex is a dedicated, caring member and a great spokesperson for the community and beyond. He is a valued member of the community.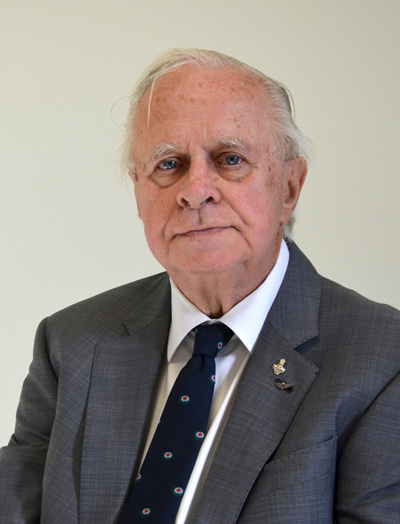 Donnie Vroom
Nominated by: Clementsport Legion


Comrade Donald Vroom has been a member of the Clementsport Legion Branch 122 for the past 20 years. As a member of the Legion, he has volunteered to serve on the Executive including: Sergeant-at-Arms, Membership Chair and Remembrance Day Committee. He has also given of his time to help prepare meals for various functions including Friday evening suppers, events and programs. He has been a member of the Anglican Parish of Clements for the past 70+ years. He has served as a Reader/ Parish Warden and Chair of the Cemetery Committee. He does continue maintenance of Church properties and handles the accounting of the weekly funds. Donnie is a dedicated member and a great spokesperson for the Clements Historical Society and carries a great approach on many difficult situations within the community and beyond.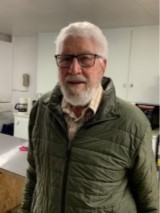 Charles & Dorothy Butler

Nominated

by Clementsport Legion
Since becoming members in 2018, both Charles and Dorothy have willingly pitched in to assist wherever possible and without hesitation, even when called at the last minute. Charlie has filled the position of Maintenance Coordinator and has since taken on the Membership updating our on-line system for our Legion and coordinating all the data with our National Headquarters. Charlie has also been providing food service at suppers throughout COVID-19. And, he always steps in to operate the bar whenever called upon.
Dorothy has filled the position of Food Service Coordinator, calling and insuring Friday Suppers had all the servers and help needed. Dorothy insures are our manual membership files and member information cards are up-to-date and accurate with address, email, and years of membership.
Together, made themselves available to assist at the Friday night dinners by voluntary table serving, coordinating waiter staff, checking COVIDTracer lists (when required) and tending bar, etc. Last fall, they were asked to take over and Co-Chair the Branch Executive Membership Committee, whose Data Base over the past 5 years lack of control, had become ineffective. Although being new members and not familiar with the many aspects of Branch Membership, they rapidly responded that both "jumped in with both feet" plus assistance from Dominion Command Membership. The overall increased control and highly effective team management of the Executive Membership Committee is now being amazingly felt throughout the standing Committees and general Branch administration
Charles is a retired Veteran Airspace, Airforce Warrant Officer (WO), with 25 years of service, who later earned his red seal as Carpenter and fully retired in 2009 in Nictaux, NS. Throughout the years Dorothy has been his right hand and by his side for 54 years.
Having graduated from NSTC Dorothy worked as a teacher, teacher's assistant, retail and many volunteer positions while raising their two children.
They say "being a Legionnaire volunteer and sharing Co-Chair Membership has become a big part of our new life."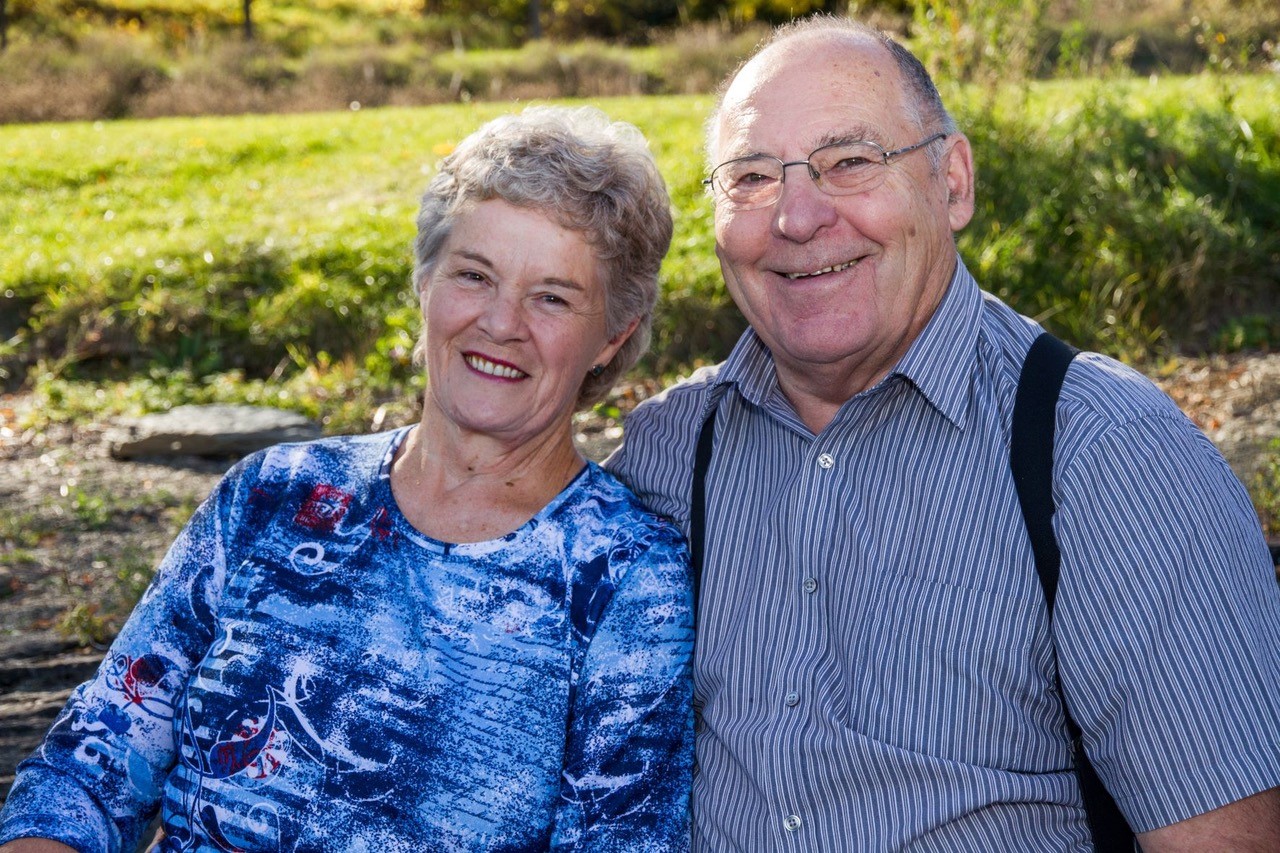 Anne Crowell Nominated by: Annapolis Community Health Board
Anne brings a tremendous passion and energy to her work with the Annapolis Community Health Board. She is a natural connector who is well-organized and well-spoken. Anne leverages her community connections to fulfill the CHB's mandate to promote health and wellness at the community level. In addition to serving on the Annapolis Community Health Board, Anne also volunteers for: Annapolis County Active Kids Healthy Kids Society 2014 Positions: Director, Coordinator, Treasurer, Chair Funding Committee, and Founder Soldiers Memorial Hospital Foundation 2017 Positions: Municipal Representative for the Town of Middleton, Director and Assistant Secretary. Community Recruitment and Retention Team for Physicians in the Middleton, Kingston and Greenwood Area. Massage Therapists Association of Nova Scotia 2018 Position: Director In the past year, Anne's volunteer contributions to the recruitment and retention of physicians in our area have been particularly remarkable. Anne's generosity and dedication to the new and aspiring physician she supports is extremely personal-- she has become part of their families, working tirelessly and around-the-clock to ensure that they feel welcome, connected, and supported in the community.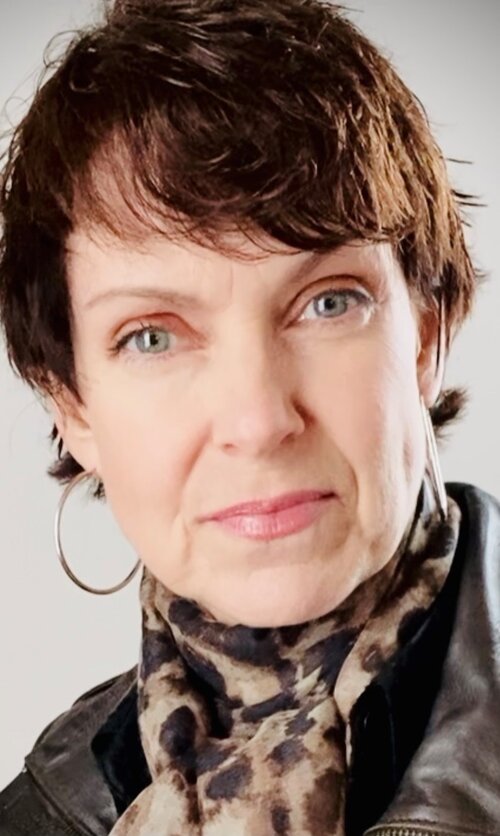 Julia Archer
Nominated by: Clementsport Legion


Julia volunteers at the Clementsport Legion. She does a great job at producing on-line posters advertising events at the Legion. She also helps with the cooking and clean-up at the Friday evening suppers. Every other meal she makes the dessert. Julia also volunteers her time with decorating the hall and eagerly accepts helping out where needed. She books and transports seniors to doctor's appointments which included vaccinations and booster shots. She is very active within the community and does the shopping for groceries for the Legion and community members that requires her help. Her assistance has helped seniors remain within their homes. She enjoys doing crafts and organizing events around crafts. Julia's services are a great asset to the Legion and the surrounding communities.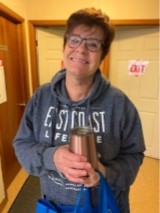 Ron BoatesNominated by Wilmot Community Hall
Ron has been an integral part of the Wilmot Community Centre for 12 years and a valued member of the community since 1974. He has played a crucial role for the hall as a director and his "get it done attitude" always makes him an active worker in every project that is on the go. His positive attitude, knowledge of odd jobs, and pleasant disposition make him a great person to work with. His cheery disposition and lively sense of humour is an added bonus to the Thursday night Jam Sessions which he has volunteered at since 2013. Ron has a strong sense of community, it is an extension of his family who have lived in this community for generations. He has been known to help out many in the community; a neighbour is in the hospital, let's check in on them, perhaps I can mow their lawn or offer a hand wherever needed. In small communities such as ours big hearted people like Ron are invaluable, he is a genuine wonderful community member who gives up his free time to help others. Another volunteer commitment for Ron has been the Annapolis Valley Cruisers Committee where he has been active for 20 years serving as VP for the past 6 years. Ron is very deserving of this award. We are very fortunate to have such an all-around good community citizen, as part of the Wilmot Community Hall who works tirelessly and is always happy to lend a hand!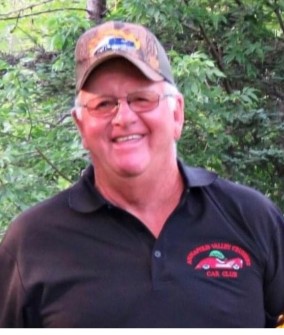 Dianne McDonaldNominated by: Annapolis Community Health Board


Dianne has been a committed Community Health Board Volunteer since 2016, contributing to the Annapolis Community Health Board through service on the Membership Committee, the Wellness Funds Committee, and special projects such as the postcards project and the film series. Her approach to volunteerism truly embodies this year's National Volunteer Week theme, #EmpathyInAction. Dianne has worked passionately on issues of housing and food security, volunteering with the SOUP project, Canada HomeShare, and demonstrating community leadership as a Middleton Rotarian.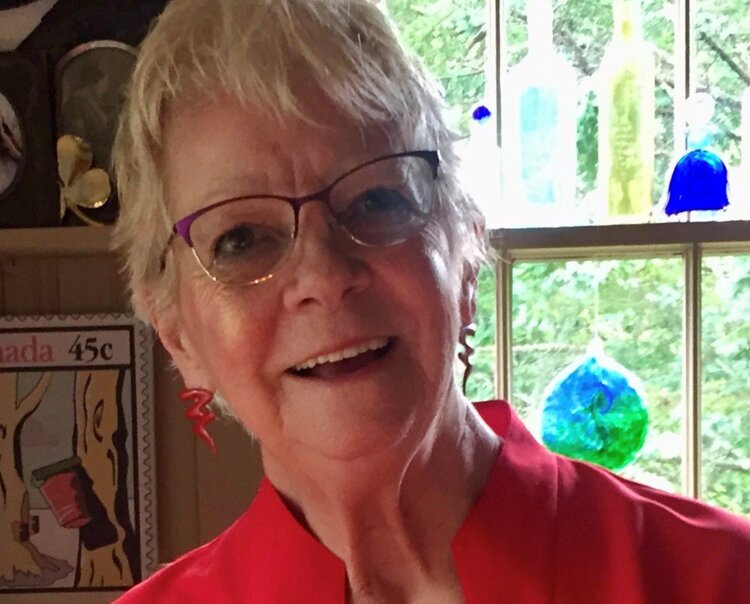 Vangie Cress (posthumous)
Nominated by: Round Hill & District Recreation Committee
Vangie was one of the outstanding pillars of the community. She and her late husband, Clinton, were two of the founding volunteer members of Bishop Park in Round Hill, starting back in 1980, until her passing in 2021. Vangie, as a volunteer, accomplished so much in her life time. As a member, she helped build Bishop Park from the ground up, starting with a ball field and canteen, to tennis courts and a playground. Vangie could be found there coaching and playing on the women's ball team, fundraising and organizing music and events for Gala Day, or serving hotdogs in the canteen. No job was too big or too small. Even mowing the lawn with her trusty oxygen tank next to her during her last 14 years as a volunteer, which she always did with a smile on her face. She always welcomed new members and was happy to share her knowledge and experience. She enjoyed meeting and teaching the new students every year and loved her volunteer family. The legacy that Vangie has left for our community can be shown through her dedication that goes beyond Bishop Park. Serving the Round Hill Hall for nearly 50 years, TOPS, and the Round Hill cemetery. She will be missed but never forgotten.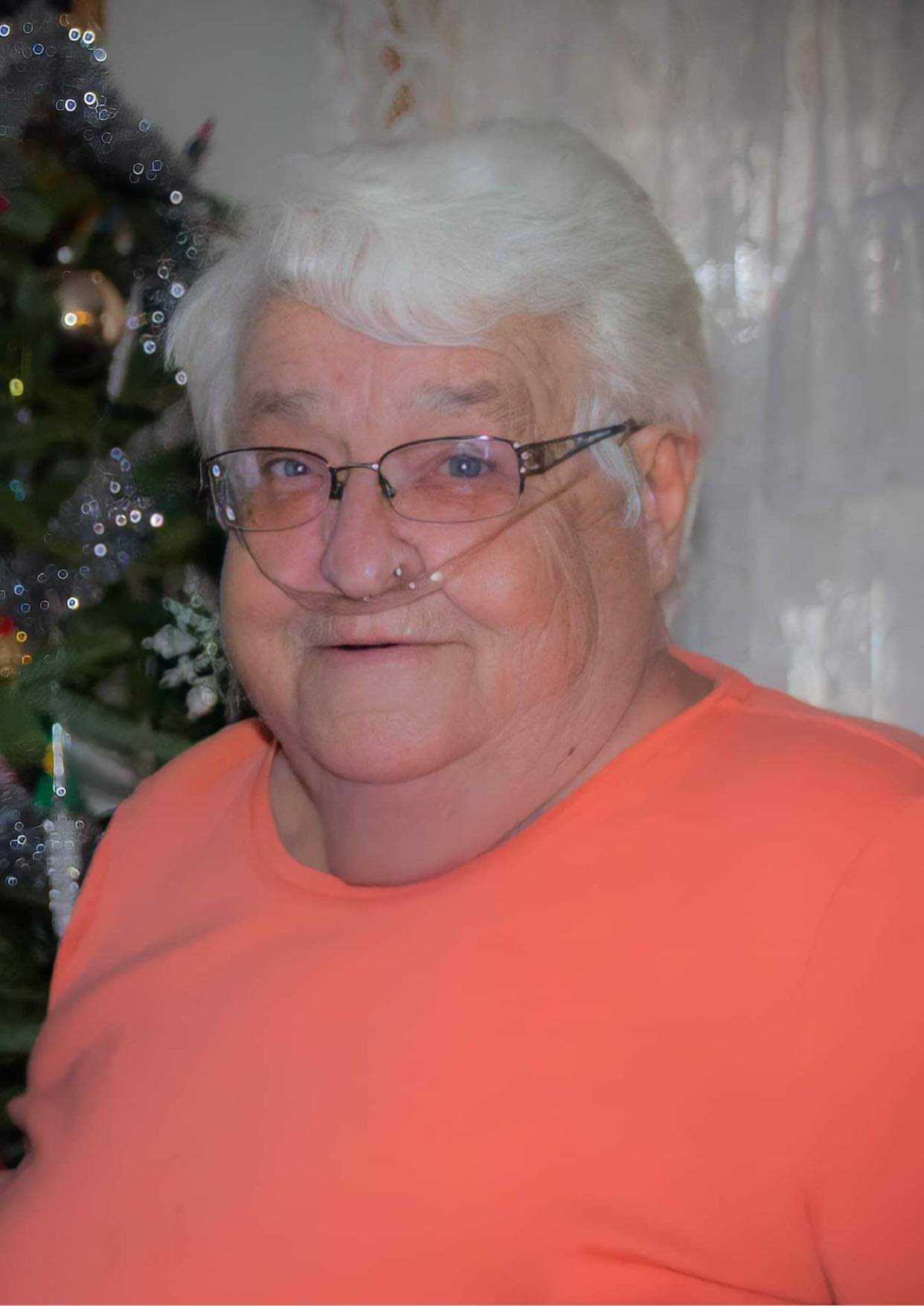 Nigel WallaceNominated by: The King's Theatre Society


When Nigel arrived in Annapolis Royal in March 2019, he wasted no time in getting involved in his new Community. That month, Nigel joined the Board of Festival of Dance Annapolis Royal and took over the Chair position in 2020. During that first month in town, Nigel was also elected to the Board of King's Theatre Society (KTS). In 2020, he became Vice Chair, moving to Chair in 2021. He now serves as Past Chair. During his time with King's Theatre Nigel has worn many other hats which, in addition to serving on the Executive Committee, include Chair of the Fundraising, Centennial and Nominations committees and membership on the Finance, Marketing and Programming, Human Resources and Governance committees. Prior to settling in Annapolis Royal, Nigel had a long and diverse history of volunteerism which included committee and board memberships with organizations in Kitchener-Waterloo, London, Stratford, and Toronto, Ontario, and Calgary, Alberta. Nigel has that rare ability to spur people to action by combining direction and determination with sensitivity, and through sharing his own passion for tackling the tasks at hand. His skill in knowing what to prioritize, when to take action, and what decisions to make in challenging circumstances played a large part in bringing King's Theatre through the last few critical and uncertain years. His collegiality, sense of humour and appreciation for the efforts of the King's Theatre board, volunteers and staff underscored the sense that we were all on the same team.
"Nigel Wallace is an incredible leader. He has a great sense of the big picture, always three steps ahead in what needs to be done, keeping his eye on the all the details. He is always generous with his time and is both the first and the last one on hand when there's work to be done. He never seeks personal credit and always shines a light on the work of others. His enthusiasm for the theatre is relentless and infectious! Nigel has a seriousness and thoroughness that makes everyone feel that they are in good hands. At the same time, he brings humour and levity to the work. He is a great dancer with a killer fashion sense, and knows how to have fun!" Janet Larkman, Executive Director, King's Theatre
"For the past two years, I've had the distinct pleasure of serving with Nigel Wallace on King's Theatre Society's Executive Committee. This has provided me with a unique opportunity to view "up close and personal" Nigel's "polymath" set of talents, experience and boundless energy that he has brought to his work on the Theatre's Board of Directors, particularly during 2021 and 2022 as its Chair. Through a combination of his consummate professionalism and a deep passion for and understanding of the performing arts, Nigel helped the Theatre navigate through the challenges of the pandemic while still making it possible to celebrate the Theatre's 100th anniversary in grand style." Tom May, Treasurer, King's Theatre Society